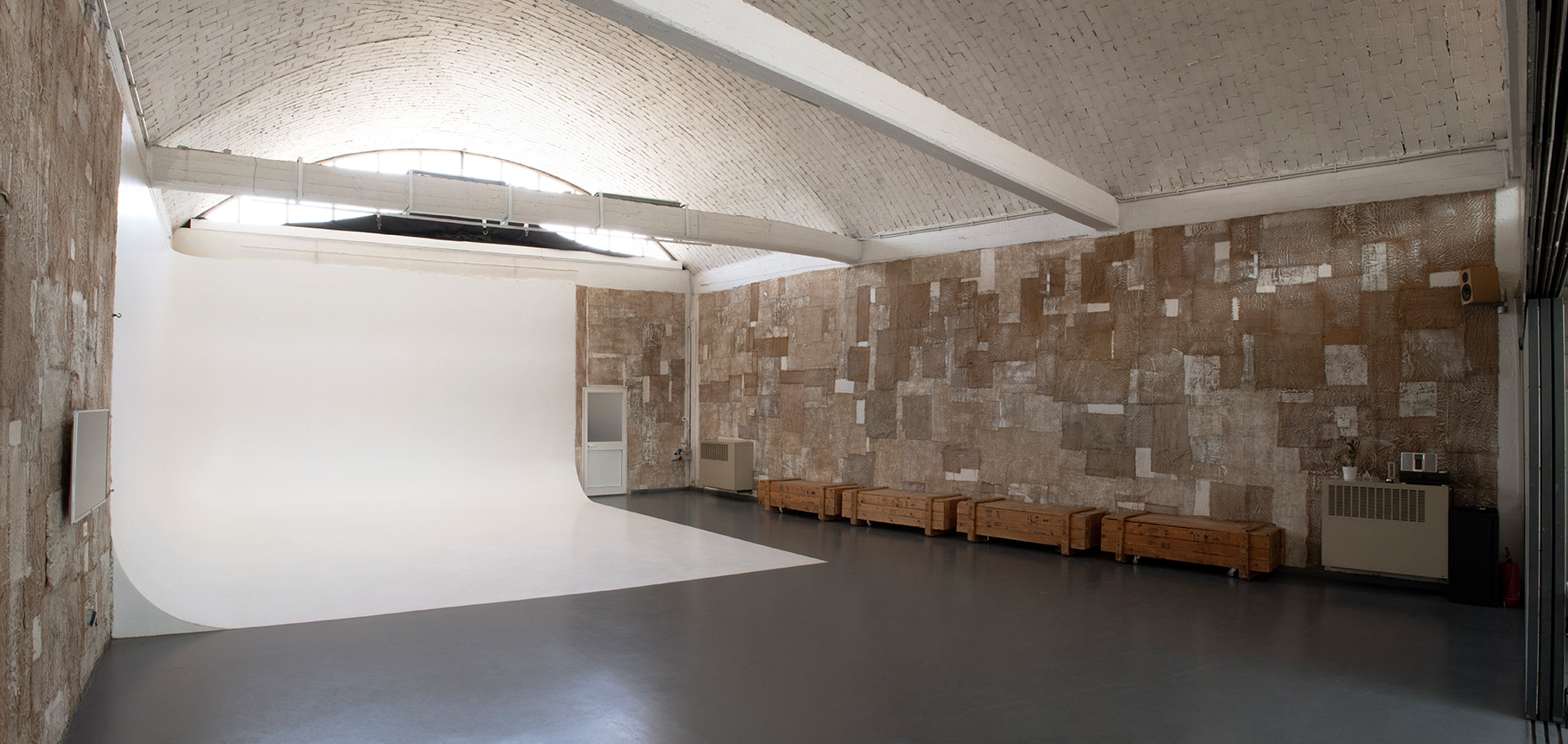 The flight into Contentstudio
CONTENTSTUDIO is a video and photography studio.
Since we opened in 2002, has become an essential reference for studio hire in Rome. The studio is located near the thriving bars, cafes and Restaurants of Pigneto Street. The Furio Camillo and Pigneto tube stations are within walking. We're near the Centre of Rome and have free car spaces available when you hire the studio. Lighting and camera equipment hire, catering and set build are supplied in-house and onsite We provide everything to make your shoot successful.
Lighting Rental (Broncolor, Profoto, Arri, Kino Flo etc) – Photocameras Rental (Nikon, Canon, Sony, Hasselblad, Phase One, etc) – Videocameras Rental (Arri, Sony, Canon, Black Magic, Red, etc) – Grip Rental (Avenger, Manfrotto, etc) – Catering – Set design and Set Build – Prop Styling and Props
Studio 1 has a large cove, a large styling room and high vaulted ceiling (6,5m – 21ft).
On the mezzanine floor of the studio 1 there is a large private client lounge meeting room.
Studio 1 connects to Studio 2 from through a large door and can be combined for larger shoots.
The studio can be completely blacked out.
Total Shooting Space: 180m² / 590.55ft
Total Area Space: 225m² / 738.19ft²
SHOOTING SPACE
Length: 18m / 60ft
Width: 9,6m / 25.39ft
Height to apex: 6,5m / 21,32ft
COVE
Cove Width: 7m / 23ft
Cove Depth: 7m / 23ft
Cove Eight: 4,5m / 14,76ft
LOUNGE MEETING ROOM
Length: 4,5m / 14,76ft
Width: 9,6m / 25.39ft
EQUIPPED WITH
Separate styling room
Active speakers with bluetooth
Fibre Wi-Fi and Ethernet point
POWER (Total: 30 Kw)
1x 63A – three phase outlet
2x 32A – three phase outlet
1x 16A – three phase outlet
1x 16A – mono phase outlet
ACCESS
Pedestrian entrance
Entrance for cars
SHOOTING SPACE
Length: 12m / 39,37ft
Width: 9,6m / 25.39ft
Height to apex: 6,5m / 21,32ft
EQUIPPED WITH
Separate styling room
Active speakers with bluetooth
Fibre Wi-Fi and Ethernet point
ACCESS
Pedestrian entrance
Entrance for cars
Total Shooting and Area Space:
120m² / 393,70ft²